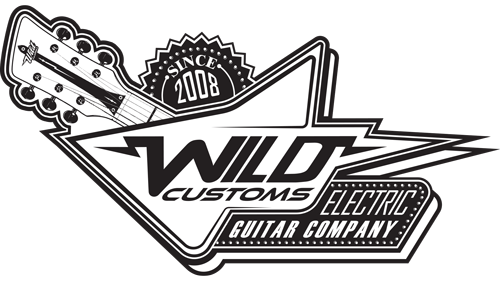 ELECTRIC GUITAR Co. SINCE 2008
Wild Customs, founded in 2008 in the heart of France, our guitars are entirely designed, built, and finished by hand in our workshop, where our guitar builders strive for unending perfection. From the most traditional electric guitars to the most crackbrained projects, we've built a lot different instruments over the years. Bear in mind that the shapes may change but the WILD spirit shall remain!
CHANGE YOUR PICKUP IN A SPLIT SECOND
One guitar to Rock them all! Changing your guitar tone has always meant rewiring your guitar with new pickups. It's not the case anymore. Gyrock is a revolutionary concept that enables to load a wide range of pickups on a single guitar and to switch from one pickup to another in a split second. Gyrock is a patented technology developed by Wild Customs providing limitless options to your guitar. Whether you are looking for rich, authentic humbucking tones or nuanced singlecoil sounds, the Gyrock can seamlessly master most of sonic territories.The Gyrock collection is the perfect blend of tradition and innovation: a boutique guitar made the old-fashioned way with a cutting-edge piece of engineering. The Gyrock system is exclusively available on Wild Custom Guitars.
ARTISTIC COLLABORATIONS
Our instruments have found their way into the hands of some of the greatest rock'n'roll idols of our time. Richard Fortus from Guns N Roses owns one of his guitars, Mike Dirnt from Greenday calls a bass his own. We even designed a signature model for Billy Gibbons of ZZ TOP. Beyond the music industry Wild Customs is also proud to have collaborated with notorious international brands such as Hublot and Porsche.
WILD CUSTOM GUITARS
Electric guitar co. since 2008
The workshop is open Monday through Friday from 9 a.m. to 4 p.m. Visits are on appointment only but feel free to contact the team during our business time.
Sales & artist relations : José +33(0)6 34 16 46 39
Maintenance & customization projects : Julien +33(0)6 99 27 11 03
For any other inquiries : Blaise +33(0)6 31 34 28 72
Email us at contact@wildcustomguitars.com
Address : 1 rue des Pins / 03300 / Creuzier-le-Vieux / France